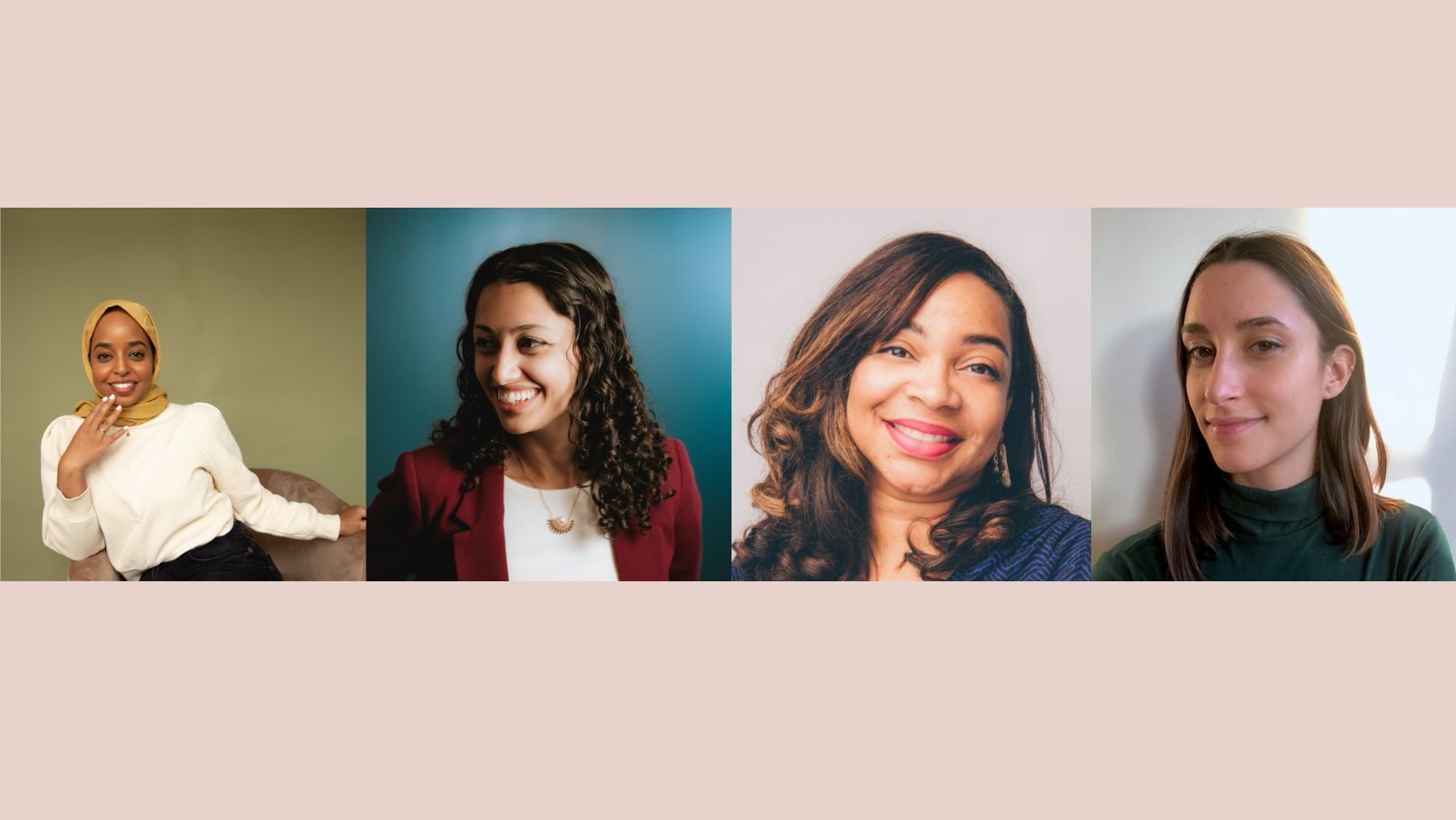 2022 Ignite Fund Jury
Samira Abderahman, Chicago, IL
Samira Abderahman is a curator and project manager based in Chicago. She previously created Black Iftar, a Ramadan program centering Black Muslims and their friends, organized primarily by women, and successfully held across 11 major cities in the U.S. Ultimately, she is driven by a need to create genuine relationships and communities. She is passionate about culture, wellness, and community building, and contributes to related organizations locally and nationally. Samira brings experiences and best practices from a diverse range of industries, across non-profit organizations, public media, music and technology.
Aya Nimer, Chicago, IL
Aya Nimer is a Program Manager at Pillars Fund, where she works on developing culture change programming that advances Pillars' mission of changing narratives around Muslims in the U.S. Her programmatic work builds on interdisciplinary artistic and scholarly approaches to care, community building, and culture change. Aya brings these approaches to her work on the Muslim Narrative Change Fellowship, the Pillars Artist Fellowship, and the Pillars Muslim Artist Database and is committed to building artist-centered programming.
Prior to joining Pillars, she worked at the Museum of Contemporary Art, Chicago, where she coordinated the development of strategic planning, budgeting, and exhibition production. Aya earned her bachelor's degree from The University of Chicago in an interdisciplinary program focused on social theory in philosophy and allied fields. She holds a master's degree in Humanities with a concentration in the Social History of Art. Her thesis on the Genealogy of Pharaonic Iconography traced the history of Egyptian visual culture from 1920 to 1962, documenting the use of pharaonic imagery as political symbolism. Aya is interested in the way art shapes our self-understanding and believes that in telling our stories we reclaim the ability to make meaning for ourselves in society.
Jainelle Robinson, Melvindale, MI
With extensive experience organizing diverse teams around shared values, Jainelle Robinson is a passionate and skilled non-profit administrator. She has supported hundreds of artists and local organizations in curating community engagement opportunities by managing small and large-scale projects. Leveraging her skills as a trained mediator and facilitator, she also curates monthly professional development workshops specifically designed to increase equity for underrepresented entrepreneurs.\ Her wealth of volunteer experience, gained by working alongside communities in support of youth-centric programs offered through University of Michigan, Eastern Michigan University, Washtenaw County Sheriff's office, helped to shape her collaborative leadership style.\ Currently, she partners with business owners, community leaders, educational institutions, and city officials in several cities across the country, to generate sustainable economic opportunities for Creative Entrepreneurs.
Nathalie von Veh, Washington, DC
Nathalie von Veh is a curator and arts worker based in Washington, DC. She received her MFA in Curatorial Practice from Maryland Institute College of Art in 2020. Since 2014, Nathalie has been a core team member at the alternative art space, Washington Project for the Arts (WPA), helping to implement a new artist-organized mission and produce over two dozen projects. She is currently the Resident Storyteller for WPA and Regrants Manager for Wherewithal Grants, which is a part of the Warhol Foundation's Regional Regranting Program.